Are you searching for the best laptop under 30000 taka in Bangladesh in 2020? or willing to know Which laptop is best in 20000-30000 range? Then wait no more! as we have compiled a list of 5 best laptop under 30000 in bangladesh that will definitely suit your budget. Laptops this year have outshined many desktops and high-powered tablets, all the brands have stepped up their game to gear up their gadgets for this year's highly competitive computing market. These are high powered machines that can simplify the hardest tasks with a breeze.
We all want the latest so let's get done to it and get the most powerful machines battle it out for our attention and let us help you in getting a personal computer that will be prove to outclass all the others that are flooding the market. Let's count them down
5. Acer Aspire A314-32
First on the list; the Aspire series has always been the magnanimous shining star of the Acer brand and this time it is no different. The Aspire A314-32 is dressed to impress; packed with all the right features and powerful innovative components that will dwarf the previous Aspire models. Built-in with Intel PQC N5000 processor with clock speed that easily exceeds 1.10 to 2.70 GHz, this notebook packs a serious punch. The 4GB RAM capacity, latest DDR4, 1TB Hard Disk and a superb Intel UHD Graphics 605 chipset are all set to give you a computing session for all any kind of computing need that tickles your fancy.
Priced at a highly reasonable Tk 27,500 this gadget more than warrants its price tag and will prove to be a great companion for people looking for more than just a laptop below 30000 taka.
Click here to explore the laptop
4. Acer Aspire A315-21
Residing at the second spot is another high powered machine from Acer that is Aspire A315-21 built-in for seamless functionality. The device is encased in a sleek black casing that is made of carbon fiber components that give it its lightweight. This Aspire model comes with an AMD E2-9000 processor, 4GB DDR4 RAM and 1 TB hard disk. Packed with 15.6" inches of screen with LED display, this powerful machine is provided with HD Acer ComfyView LCD Backlight which makes it ideal for projects and work and assignments for under-graduate students.
Priced evenly at a highly affordable Tk 22,499; this device is a great choice for people looking for a laptop that gives them great functionality without having to spend more than 30,000 taka for laptops.
Click here to explore the laptop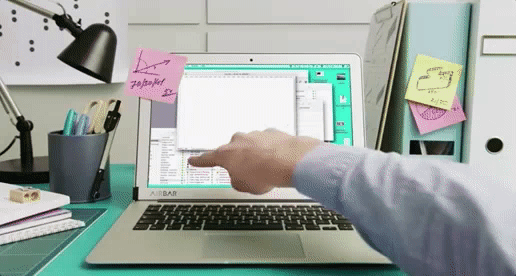 3. Lenovo Ideapad 330

Lenovo's IdeaPad series is one of the company's most successful series of laptops; and with the introduction of the Ideapad 330, the company has taken the series a step further. Stepping away from others in the Lenovo, the 330 comes with Intel Celeron N4000 Processor, Intel UHD Graphics 600, 4 GB RAM, 1 TB hard disk and much more. This laptop is all set to offer a unique computing experience that will prove to be just as significant for your work as it will be for gaming and movies.
Pricing out at Tk 28,650, this laptop is undoubtedly a great purchase and will prove itself to be an efficient as well as a durable laptop within 30000 tk.
Click here to explore the laptop.
2. Chuwi Lapbook SE
Chuwi Lapbook SE is undoubtedly a powerful device that has qualified for the second spot in our list. Packed with all the right features; an Intel Gemini Lake N4100 processor, 4GB DDR4 RAM and much more innovative features that Chuwi incorporates into its laptops. Equipped with a formidable 128GB SSD hard disk and 13.3-inch screen display, this gadget is a superior machine. Priced in at a highly affordable Tk 29,900 this device has earned its spot on the list of laptops below tk 30000.
Click here to explore the laptop.
1. HP 14-BS594TU
HP 14-BS594TU has made it to the first place of our list and it's no surprise that it did. After all the Ideapad series, this device has combined sleek design with superior computing capability. Powered by the innovative Intel PQC N3710 processor, 4GB RAM capacity, Intel HD graphics 405 and much more to boost. This device is truly worth the top place for best laptop within 30000 taka in bd. Now you can easily get your hands on this amazing machine at tk 28,999.
Click here to explore the laptop.
So are you planning to shop one of the machines from the list above? If yes then we're happy we could help. Stay tuned to get more updates on laptop price 25000 to 30000 in Bangladesh that are available for shopping at Daraz. You can buy laptop online under 30000 taka at Daraz.
Do also read: Fitbit Smart Watches Specs And Features