Many people think twice before ordering a dress online- one of the most realistic reason is fear of the wrong size. What if you get the dress and it doesn't fit you. However, you don't need to worry if you purchase a dress from the biggest online shop in Bangladesh- Daraz.
Shopping for clothes online can be daunting, but we're here to give you a few tips and tricks to make that process easier. With these 5 tips, you can easily find the right size dress for women like Salwar Kameez and Kurti dress and all types of shirts, t-shirt, etc for men.
1. Get Your Measurements Taken by a Professional
The hardest part about shopping online is making sure the clothes you order are a good fit for you. This is why the very first step to ensuring a successful online clothing purchase is to make sure you have correct measurements.
Now sure, you can grab a measuring tape, follow instructions off the internet and get your own measurements. But given that Bangladesh has a large wealth of tailors available at every corner, you would be better off having a professional measure you.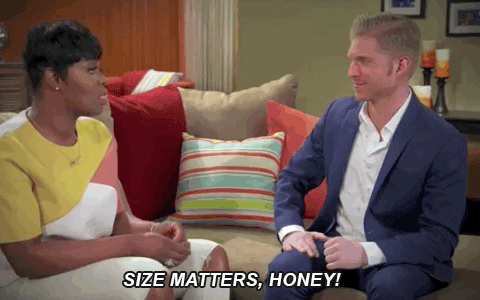 2. Never Follow Size Tags
Size tags like medium, extra-large, or extra small can be very misleading – especially when every retailer has its own sizing chart. Instead of blindly choosing the size you usually wear, make sure to study every seller's size chart before making a purchase.
Sometimes, certain international sellers can have sizes that go up to 5XL based on their market but the clothes are actually sized at a regular Bangladeshi XL or 2XL. So be sure to check exact measurements before making a purchase!
3. Know What Cut You're Purchasing
When shopping for clothes online, size isn't the only thing that matters when making a decision. The cut of your clothes is also an important factor. Whether it's a traditional kameez or a western blouse, dress, or skirt – the cut
4. When in Doubt, Order a Size Up!
Not sure whether you should get a size M or a size L? If you're unsure of which would fit you better, it's always safer to go a size up. Clothes that fit you loosely can always be altered by your tailored to fit you better but if you end up buying a size too small, it's unlikely you'll be able to alter it to fit the way you'd like.
5. Check Reviews and Ratings
Daraz now has picture reviews so you can see how items looked in person by others who bought it before you make your own purchase. This is a great last step in making your decision.
In addition to reviews and ratings, you can also chat with sellers or ask questions regarding any concerns or queries you have about products.
You can enjoy exclusive discounts and offers on the dress and other products at Daraz 11.11 sale.
Remember, if you don't like what you've purchased, you can always return products on Daraz by following these guidelines.
You can also read-
Make the Most of Daraz 11.11 Sale Discounts
Found this insightful? Choose your network to share: