Last updated on October 6th, 2020 at 03:56 pm
Do you run a Small or Medium Enterprise business and want to make the most of it by earning more from home? Daraz Seller Moitree program brings you an excellent opportunity to get your business back on track!
Daraz is Bangladesh's leading virtual marketplace that has more than 20 million products in 100+ categories on its website and App. In this leading age of technology, the aim of Daraz is to enable and empower tens of thousands of sellers to connect with millions of customers!
And the best part? Daraz will be charging these sellers 0% commission for the months of May and June!
So, become a part of Bangladesh's biggest e-commerce website and expand your business online to make the most of this transition in facilitation with Daraz!
Why Become a Seller on Daraz?
As the world keeps progressing into digital reliance, it is no doubt that online businesses are the future of Bangladesh!
With Daraz's acquisition by the e-commerce giant of the world, Alibaba Group, you can experience how it's like to work with the globally leading online commerce technology and logistics making it easy to expand your business from the comfort of your home!
Become a Seller with Daraz Seller Moitree Program and Enjoy the Following Perks:
Here's how Daraz wants to make setting up your online marketplace an easy and simple task for all those who wish to start their small business!
Business Support:
Various small to medium scale businesses across the country can set up their shops on Daraz with dedicated one-on-one support where sellers can access free business consultation 24/7! Moreover, sellers will have access to free analytics tools which will help them optimize their digital venture.
Financial Assistance:
Daraz has initiatives that provide financial ease by offering 0% commission. All registered and new sellers will be waived off all commission charges from 1st May to 30th June! Plus, you get absolutely free pick-up and storage facility, obtain promotional credits, and subsidized packaging.
Onboarding and Training:
If you're just kickstarting your online business then Daraz offers free training and online seller education through learning webinars and education material by its exclusive Daraz University!
Express sign-ups:
Daraz brings express sign-ups for all new sellers from which you can start your new business on Daraz and starting selling in less than just 2 days!
Free marketing promotions:
Get more traffic on your online Daraz store with free On App promotions! And that too without any charges so our sellers on Daraz can get more visitors to their Daraz shops!
Daraz assures that with its Moitree Program initiative, thousands of SMEs can promote their ventures and get back on their feet by benefiting from reaching millions of customers all over the country and expand their business with increased e-commerce with Daraz!
How to Become a Seller on Daraz?
If you're wondering how to open your shop on Daraz then worry not. It is simple and hassle-free!
Alternatively, you can also register on the platform's seller sign up page and follow these 3 easy steps!
Step 1:
REGISTER AND LIST YOUR PRODUCTS
Head over to the Daraz website and register while listing your products
Provide your personal and business details
Provide information about the products you want to sell on Daraz
Step 2:
RECEIVE ORDERS & SELL ACROSS BANGLADESH
Once you've listed your products and all your details, you can start selling
Visit Daraz's "Seller Center" through the app or website and receive and manage your orders
Once you've received an order, package the product and leave the worries or shipping and transit to Daraz!
Step 3:
GET PAYMENTS & GROW YOUR BUSINESS
Receive the payment of your order directly in your account
Finally, start expanding your business with more sales!
So, sign-up through Daraz Seller Moitree Program and expand your business now!
---
Becoming a seller on Daraz has many benefits, so get on board with Daraz download the Seller App now!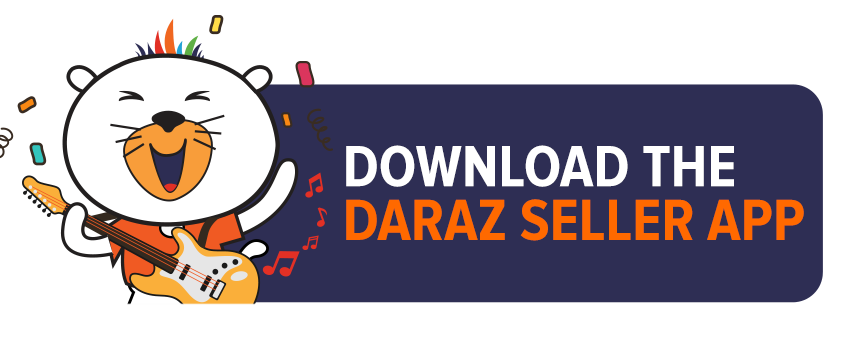 Found this insightful? Choose your network to share: