Last updated on November 17th, 2021 at 06:22 pm
Nasum Ahmed, the slow left arm orthodox bowler of Bangladesh cricket team, is a rising talent. He is one of the most promising names in the current squad. Ahmed is a skilful all-rounder who could make his mark whenever he gets the chance to don Bangladesh's national jersey across all formats. He's a tall bowler with a high arm trajectory who prefers to fly the ball to tempt the batsman.
Player Profile: Nasum Ahmed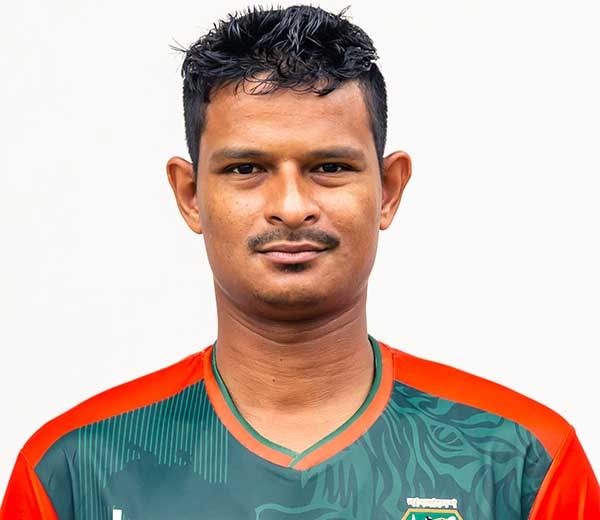 Full Name: Nasum Ahmed
Born: Dec 5, 1994, Sunamganj
Age: 26y
Playing Role: Bowler
Bowling Style: Slow left arm orthodox
---
T20I CAREER
T20I Debut: 28 March 2021 v New Zealand
Matches: 14
Wickets: 18
Economy Rate: 6.22
Bowling average: 15.55
Best bowling: 4/10
Online shopping has been more popular in recent years, and Nasum Ahmed prefers Daraz Bangladesh. He is not entirely wrong. Daraz is Bangladesh's largest online shopping mall, offering customers the most diverse product variety. Moreover, Daraz is the most trusted online shopping platform in Bangladesh, thanks to its faster home delivery and excellent customer service.
Nasum Ahmed says, "Do you think only I can spin? You can spin too and win a thousand of gifts by taking part in Daraz Spin the Wheel. See you on 11th November at World's biggest sale day 11.11. Download the Daraz app now."
খালি কি আমিই স্পিন করতে পারি নাকি? আপনিও চাইলে দারাজ স্পিন দ্য হুইলে অংশ নিয়ে জিতে নিতে পারেন হাজারো গিফট। দেখা হবে দারাজ অ্যাপে ১১ই নভেম্বর, বিশ্বের সবচেয়ে বড় সেল ডে ১১.১১ এ। এখুনি ডাউনলোড করুন দারাজ অ্যাপ।
– নাসুম আহমেদ
Daraz is the most popular shopping app in Bangladesh. The new Daraz app, which is powered by AI, could be your most dependable online shopping companion. Spin the wheel is one of Daraz app's thrilling events that ensures its customers the finest deal and entertainment. By spinning the wheel, lucky buyers can enjoy incredible free offers. You can check bangladesh t20 world cup schedule to enjoy cricket comfortably. You can buy Bangladesh cricket jersey from daraz online shop.
The country's largest-selling campaign, the Daraz 11.11 sale, will begin soon. Set an alarm on November 11th to get fantastic deals on your favorite items. Download the Daraz app today to take advantage of free shipping, endless discount vouchers, and an instant cashback offer, among other benefits.
Cricket Lover? Enjoy live cricket streaming free on Daraz App Now.
Found this insightful? Choose your network to share: