Last updated on November 27th, 2023 at 10:55 am
Moisturizer is a substance that contains oil, water, and other components that help to solve skin hydration problems by retaining moisture in the skin. The best quality moisturizers are available on the market based on your skin type like moisturizers for oily skin, dry skin, and sensitive skin.
Searching for the Best Moisturizers For Oily Skin? Explore Our List of the Best Face Moisturisers for Oily Skin in 2022. Daraz provides genuine skincare items from various brands. Now you can get moisturizers for all types of skin on this online shop at the best price in Bangladesh.
Top 5 Moisturizers for Oily Skin in 2023
There are many renowned brands that are offering oily skin moisturizers. You can easily find the best moisturizer for oily skin in Bangladesh. So let's have a quick look at the top-quality moisturizer for oily skin in Bangladesh.
1) Neutrogena Clear & Defend Oil-Free Moisturiser
Neutrogena is an American brand of skincare products. This Neutrogena moisturizer is both alcohol and oil-free. It also contains glycerin and hyaluronic acid- which can hydrate the skin without the need for emollients that may feel too thick for oily skin.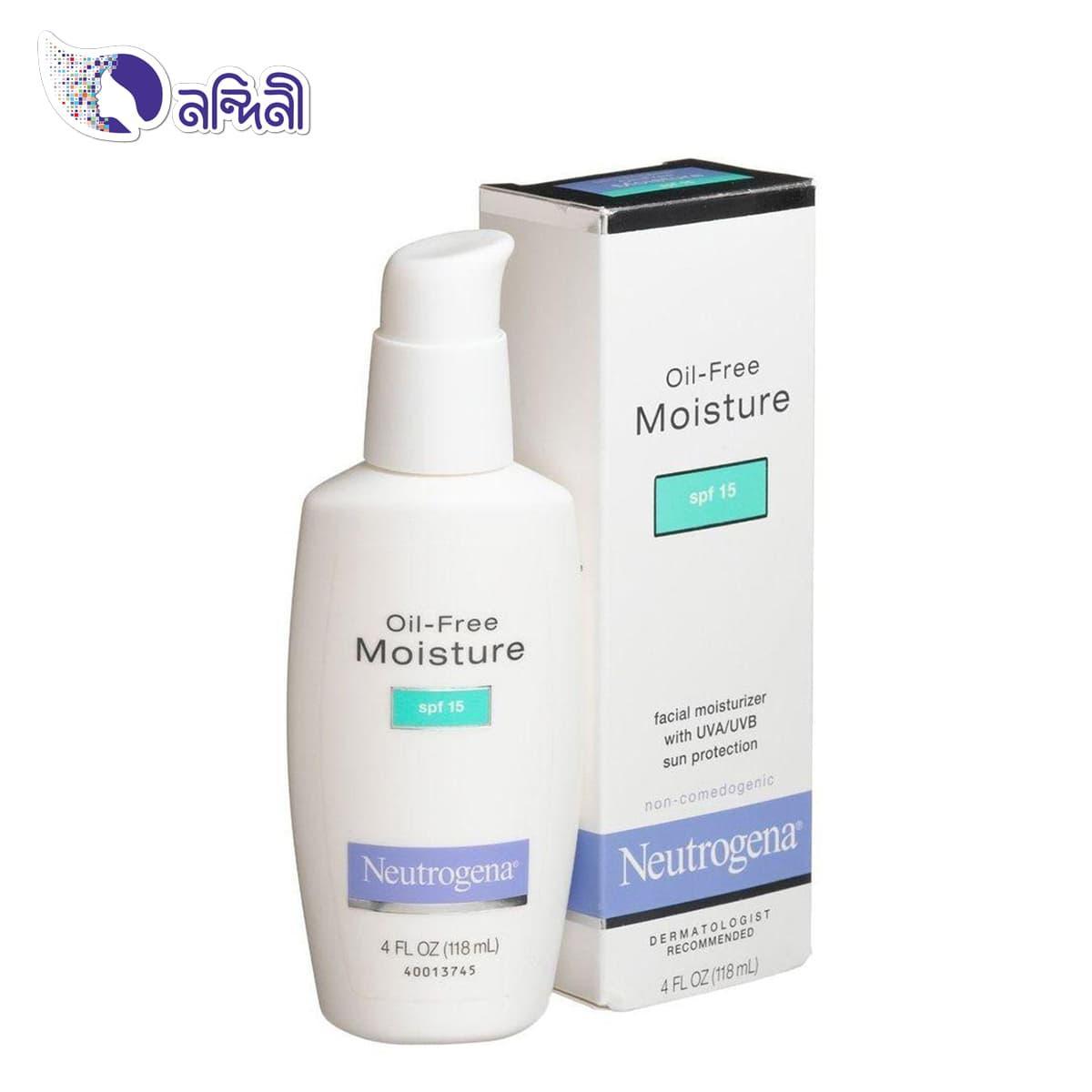 2) Neutrogena Oil-Free Face Moisturizer
When it comes to oil-free moisturizers, Neutrogena is something that is inevitable as it is one of the best moisturizers for oily skin. Neutrogena Oil-Free Face Moisturizer is also lightweight and very effective for oily skin. Many people love Nueotrogena for its quality.
3) Vitamin C Glow Boosting Moisturiser
Beauty Formulas Brightening Vitamin C Daily Moisturizer is a fresh and lightweight cream formula that will give your oily skin a daily boost of brightness and hydration. Vitamin C awakens and purifies your complexion and reveals a natural healthy-looking glow.
4) Simple Skin Replenishing Rich Moisturiser
Simple is also a renowned skincare brand. Simple Kind to Skin Replenishing Rich Moisturiser instantly doubles your skin's hydration. It works for up to 24 hours, leaving your skin feeling silky and nourished all day. Daily applying this moisturizer to your oily skin can really help you to have healthy, soft, and glowing skin.
5) Koelcia Yogufresh Aqua Shot Moisturizing Cream
A moisturizing cream that helps repair the skin barrier with a yogurt-like texture. The product contains fermented yogurt. Lactobacillus, including lactose, lactopropoline, and minerals contains a high nutritional value and contains immunoglobulin.
Why your skin needs Moisturizer?
When skin lacks sebum (that naturally keeps your skin hydrated), moisturizer is an external help to keep your skin healthy and hydrated. Moisturizer helps to prevent dryness in the skin. It protects sensitive skin and improves skin tone and texture. Using a moisturizer daily is one of the number one keys to having healthy, glowing skin no matter what season, age, or skin type you have.
Does oily skin need moisturizer too?
Many people think that there is no need to use moisturizer for oily skin. But it's totally wrong. People with oily skin need to realize that they still need to moisturize to help with the overall health, texture, and appearance of their skin. You can surely get the best moisturizer cream suitable for oily skin for both men and women to protect your skin.
Don't miss out on the top deals of the year! Mark your calendar, set your reminders, and get ready for the shopping spree of a lifetime.
You can visit Daraz's online shopping website and app for a more high-quality collection of the best oily skin moisturizers and skincare products. Find lots of FMCG and groceries at Daraz Mart – Online Grocery Shop with delicious deals.
You can also check:
Found this insightful? Choose your network to share: