Last updated on October 8th, 2020 at 12:05 pm
There are two things we all love in life. Winning free discounts and playing free video games, and what if we told you that with Daraz First Games, you can make the most of both?!
Daraz First Games is an exciting gaming platform on the Daraz App where you can play free online games with your friends and show off your skills! Read more about DFG by clicking here.
You can even challenge other plays to be on top of the leaderboard and win free vouchers in return by scoring high! So, if you're wondering how to play games and win Daraz coupon, then here's all you need to know!
How Do I Win Vouchers With Daraz First Games?
Think you've got great gaming skills? Test them out and participating in Daraz First Games contest and win free vouchers by following the steps!
[How to prepare Daraz App for playing DFG?]
Step 1:
To start winning the free vouchers, all you need to do is play the games that are listed in the featured contests on DFG on the Daraz App.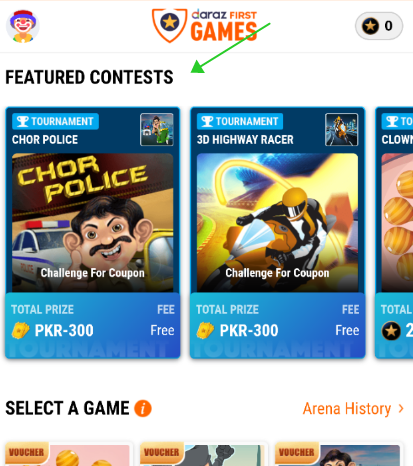 Step 2:
After you've selected the game to be played, click on the option that says, "Challenge for Coupon" and start playing! Keep a lookout to see when the tournament ends so you can collect your rewards and redeem them.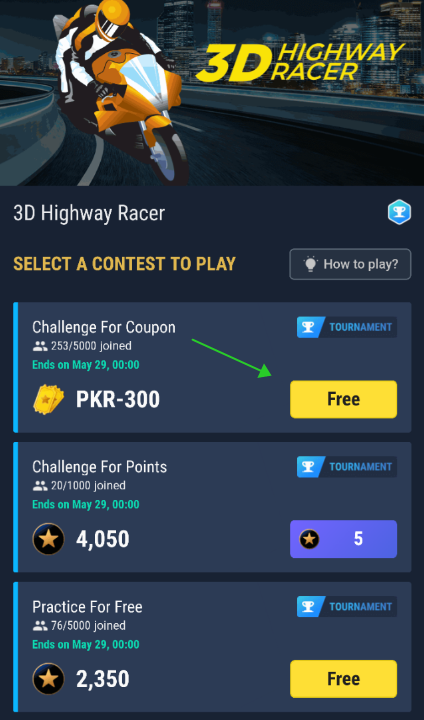 Step 3:
In order to in the free vouchers, you have to be among the high scores in the leaderboard. Before playing the game, click on the "leaderboard" to see the minimum score i.e rank 100 is.
Your rewards will vary according to your rank if you score among the top 5!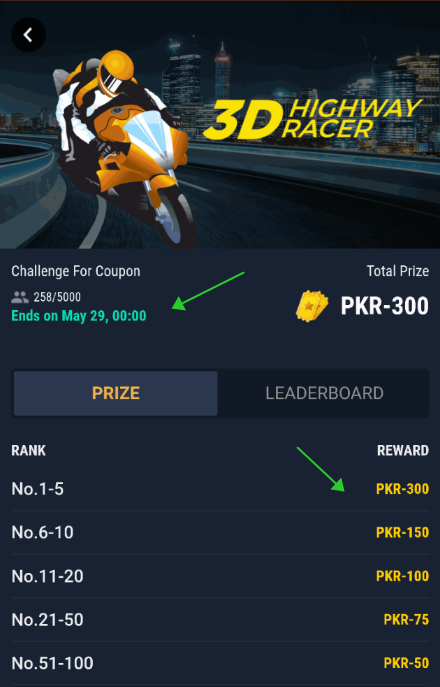 So, make sure you've practiced the game enough before participating in the tournament. The more you play the more you'll score high!
Having trouble with DFG? Read our DFG Articles to solve them!
Found this insightful? Choose your network to share: